zuari-child – theme used on lemsmyth.com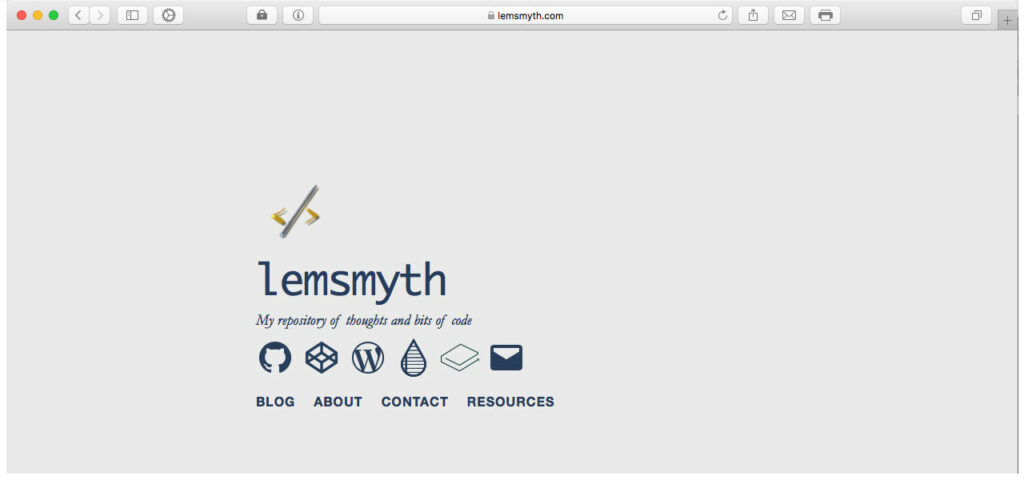 The theme used on my site – lemsmyth.com is a child theme based on zuari, I called it zuari-child for simplicity.
zuari is the work of prtksxn the WordPress page is wordpress.org/themes/zuari/ and the code can be found on GitHub at github.com/prtksxna/zuari.
I have customized and added some features most notably the icon menu to the zuari-child theme. Let me know what you think.
I may release the zuari-child theme on WordPress.org when I have it far enough along, and if there is interest.